Search Results for:
academy church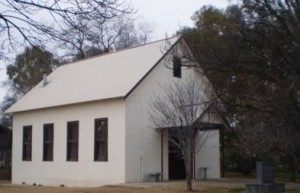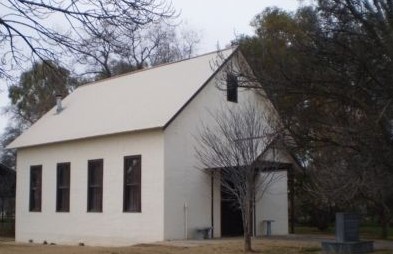 The Academy Church was the first Methodist Church in the Fresno area, erected in 1863. The building exists today much as it did over 100 years ago. Memorial still uses it for special services, events, and bible studies in conjunction with the Academy Circle and the Academy Community Foundation, owner of the property. Check out some Academy Church history here. The Academy Church is is located on hwy 168 northeast of Clovis, 10667 North Madsen Avenue, Clovis CA 93619. MAP

At the historic Academy Church.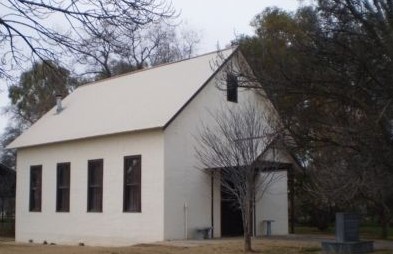 Bring your camping gear and set up camp for the weekend of May 29-31.  The Academy location should still be cool and it's not far. This is an ALL church activity.  If you can't camp, come up just for the day(s).   There's plenty of space for camping on the property. There are lots of activities are planned including a major worship service on Sunday morning at 11 am.   This will be our MAIN worship service for Sunday! There will be a small service in Clovis at 9:30 am.
10796 N. Madsen Ave, Clovis, CA 93619  (A Clovis mailing address, but the Academy church is located in the small community of Academy.)
Sign up sheets are in the Narthex. Sign up soon!  You can Email the church office (Contact page)
Check back to this page for updates.
Post expires at 6:00pm on Sunday May 31st, 2015

Food, music, games, old friends and the latest word direct from earlier pastors and/or their spouses was enjoyed by many at the celebration of Memorial's 120 years on Saturday, October 19th at the historic Academy Church. A deep pit BBQ dinner was served from 11 am to 2:30 pm.
On Sunday, October 20, from 12:30 to 5:30 memorial packaged 121,422 meals for the Stop Hunger Now program.
Packing food in bags
        Watch
Each meal bag serves 6 meals and costs us 25 cents per meal, so we need to raise $30,000 for the food. Donations are still being accepted. ALL donations will go to the food purchase. Memorial keeps none of it.
D
onate towards the food purchase now.
Post expires at 8:04pm on Sunday October 20th, 2013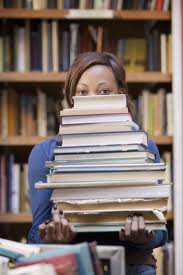 This page contains useful information links for Memorial members, officers and staff for use in all aspects of making the ministries for Christ happen in the church. The public is welcome to view.
The Good News (Memorial's printed newsletter published bimonthly.)
The Good News Digest (Weekly News)
Sermons (listen)
Lay Leaders 2016: Elected Officers for committees, teams, & work areas.
Definitions:
Worship Support Resources (Songs samples, special instructions, worship order, etc.)
Memorial's YouTube Site (misc. short videos)
Email account access (for those with @mem-umc.org email accounts.)
Forms Download various forms, including vouchers, used by memorial officers, and staff.
GREEN TEAM
Coppermine Photo Archive (Upload your photos. Download photos to use in Memorial's Publications. Register and your account will be approved ASAP. Please include your real name. ) (Photos are there, but this archive suffers from lack of use.)
QR Codes:
Read The Book Of Discipline on line via Cokesbury;
Buy The Book Of Discipline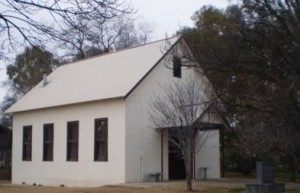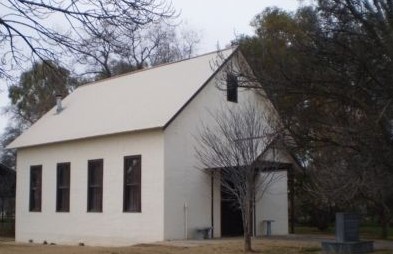 Join us for an Independence Day celebration at the old, historic Academy Church on July 3rd at 4 pm. Good food and games!  Bring a picnic dish for your self and to share.  Check out some Academy Church history here. The Academy Church is is located on hwy 168 northeast of Clovis, 10796 North Madsen Avenue, Clovis CA 93619.   map
Memorial strives to offer many opportunities for children and adults to learn about the Bible, how to interpret it with reason, how to benefit from the traditions of the church and how our experiences shape our Christian life.
Sunday School Classes at 10 am
Children's Sunday School in the Social Hall.
Adults in the Lose Library (in the Worship Center building)
Lenten Study Groups
Many opportunities are provided for meaningful bible studies during Lent. Check back for class listings.
Second Saturday Academy Study:
This is combined study with Memorial and the Academy Church.
Youth Group
Memorial's youth meet every Friday evening at 6:30 pm in the Bungalow
Wednesday Morning Bible Study Group
This is a prayer group that gets together every Wednesday morning at 7:30 to enjoy a time of studying and praying. Come have some breakfast, fellowship, and enlightenment at the Denny's restaurant located on Shaw near Willow.
Christian Book Club
Read some good books and discuss them on Tuesday's at 7pm at the Christian Book Club meeting in the Library.
Special Classes
There are always special classes being offered at various times to fit everyone's needs. If you have any questions about these please feel free to call the church office, 299-4615
Below, you can see our normal Sunday morning worship schedule for the remainder of 2016. We invite you to join us and perhaps discover a place where you belong!
April 30: NO 11:15 Traditional service on April 30th in Clovis. Service will be at 11 am at Family Day at the Academy Church. There WILL be an abbreviated service at 9am on Sunday April 30th in Clovis.
May 14, Mother's Day: ONE combined service at 10am in the Worship Center.
Normal schedule:
8:45 – 9:45 am: Imagine! Worship Service in Sanctuary
10:00 – 11:00 am: Hmong Language Worship Service in Sanctuary
10:00 – 11:00 am: Sunday School for children and adults

11:15 – 12:15 am: Sunday School for Hmong language child & adults
11:15 – 12:15 am: Traditional Worship Service in Sanctuary
PLUS
Refreshments served in the Fellowship Hall for all from 9:45 am to around 12:45 am
Occasionally the IMAGINE! and Traditional services will combine. Notice of those times will be posted on this page.
Child Care Available: 0-2 yrs, left side of sanctuary. 2-5 yrs, Fellowship Hall.
What is it about? Listen to Memorial's Imagine! Band explain it in song:
We have two English-language worship services on Sunday:
The IMAGINE! service at 8:45 a.m. is a progressive and contemporary service emphasizing prayer, communion and modern energetic Christian music styles. Sample:
The TRADITIONAL service begins 11:15 a.m. and incorporates a choir, hymns and organ. Communion services are monthly.
Occasionally we will combine the two services above into one service usually at 10:00 am Sundays for special occasions. Notices of combined services will be posted here.
Christ Ministries Hmong Language Worship Service begins at 10:00 am.
Occasionally services are video streamed LIVE via Internet and recorded. Watch services now.
Hearing assist devices are available. Signing for the deaf is available on request.
Welcome Home!
[Click* NEWS if you visited this site before. (may require two trys.]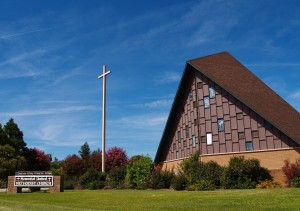 [Click here for worship times.]
[Smartphone users: click the menu icon at top left for more pages.]
Members of Memorial United Methodist Church have said that coming to the church was like coming home. This spirit of family in Christ began in October, 1893, when the church was founded in Clovis by the pioneer Academy Church. Memorial continues to pioneer the future with our contemporary and relevant faith.
Our church is a mix of generations and family configurations, including families with children, drawn together in a warm and lively Spirit. Some of us grew up Methodist, but many did not, although we are drawn together by the emphasis in United Methodism of a heartfelt spirituality and loving service to our community.
We offer opportunities for spiritual growth, education, fellowship, thought provoking discussions, and worship.
We have had an outreach to the Hmong community since 1999 beginning with a Hmong community garden and now have Hmong programs in worship and education in coordination with our English language community.
Click here for Sunday morning worship times.
See our NEWS menu for the latest happening at Memorial.
See Facebook for even more happenings. (You don't have to belong to facebook)