Enthusiastic shoppers enjoyed home made crafts and delicious meals at The Annual Holiday Boutique for 2014 on Friday and Saturday, November 14th and 15th. 


Memorial United Methodist in Clovis offers book-themed handmade doll outfits at holiday boutique
The Fresno BeeOctober 24, 2014
Post expires at 3:00pm on Saturday November 15th, 2014
Hmong Christian lub tsev txias thiab qhia txoj hmoo zoo los ntawm Grace and Memorial United Methodist Churches
After many months of planning, Memorial's Hmong Christian Funeral Ministry is ready. The cost of Hmong funerals are expensive. Memorial and Grace United Methodist Churches are combining resources to provide a location for Christian services and dining facilities at a reduced cost for the grieving families.
Click here to See the Hmong Christian Funeral Ministry page.
Keep up on the progress in Haiti
Visit James Lazarre's Leaders of Change website:
24 Hours That Changed the World
– A study by Adam Hamilton
Adam Hamilton delivers solid scholarship describing how the day of Christ's crucifixion unfolded. It also suggests that our response to Christ's work – when it appears evil has the upper hand – can be one of courageous hope and great courage. Click here for summary and reviews.
This study will follow Adam Hamilton's book, the 40 Days of Reflection devotional guide, and will incorporate his videos.  Click here to see introductory video.
Classes will begin with the beginning of Lent on March 9.  Class times:
Sundays, 11 am
Sundays 5:45 pm. Multiple classes in English & Hmong languages.
Wednesdays, 7:30 am at Denny's at Shaw and Willow.
Thursdays, 6 pm
Other class days and times will be determined on class leaders and your preferences.  Call the office, 559-299-4615 with your preference.  Check back later for more class listings.
Books can be ordered via the church office or at any of the sites below:
Post expires at 1:00am on Thursday May 1st, 2014

We packed 121,000+ meals on October 20th just in time to be sent to the Philippines, probably through Divine guidance.  Below is a confirming letter from Christopher Romero of Stop Hunger Now:
"Subject: Your Meals Have Shipped to the Philippines!
Friends of Stop Hunger Now,
We are delighted to announce that the meals from your respective meal packaging events have been shipped in a container totaling 285,120 meals from our San Leandro, California warehouse.
Convoy of Hope, a 501(c)3 faith-based nonprofit, has served more than 55 million people throughout the world through international children's feeding initiatives, community outreaches, disaster response and partner resourcing. Through the cooperation of their local partners, Convoy of Hope is able to feed nearly forty-five thousand children a week in the Philippines and five thousand children every day. 
UPDATE: We have fully paid Stop Hunger Now for the 120,000 meals. Thank you for your donations!.  You may still donate to Stop Hunger now for their on-going efforts to relieve hunger around the world.  Mail checks to Memorial UMC, 1726 Pollasky, Clovis, CA 93612 or Donate NOW via credit card.
To read entire letter, open this post.
October 20, 2013
This was a huge community event organized by Memorial and Stop Hunger Now.  121,422 meals were packed.  Each meal bag serves 6 meals and costs us 25 cents per meal – $30,000. We had no idea, at the time,  that our packaged meals would be desperately needed in the Philippines. Donations are still being accepted. ALL donations will go to the food purchase. Memorial keeps none of it.
Click here to open YouTube for the video.
Update, January 2014:  Thank you! Your donations have paid for the food purchase in full!
A special 120th anniversary message to Memorial from Bishop Brown.  Click to play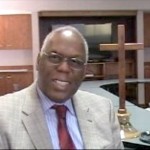 Food, music, games, old friends and the latest word direct from earlier pastors and/or their spouses was enjoyed by many at the celebration of Memorial's 120 years on Saturday, October 19th at the historic Academy Church. A deep pit BBQ dinner was served from 11 am to 2:30 pm.
On Sunday, October 20, from 12:30 to 5:30 memorial packaged 121,422 meals for the Stop Hunger Now program.
Packing food in bags
        Watch
Each meal bag serves 6 meals and costs us 25 cents per meal, so we need to raise $30,000 for the food. Donations are still being accepted. ALL donations will go to the food purchase. Memorial keeps none of it.
D
onate towards the food purchase now.
Post expires at 8:04pm on Sunday October 20th, 2013
In honor of Memorial's 120th anniversary, the Clovis Museum at Pollasky Ave. and Fourth Street in Old Town Clovis has a display of photos and documents from our church's history.
The museum is open Tuesday – Saturday from 10 a.m. to 2 p.m.