Relieve stress, improve muscle tone and balance, meet new friends.
As a ministry to our members and our community, Memorial is hosting Yoga classes every Tuesday and Thursday mornings in the Fellowship Hall.   Bring your own mat.
9:00 am to 10:00 am:  Yoga classes for all levels.
10:30 am to 11:30 am:  Chair Yoga Click for a demo
Classes are open to the public as well as Memorial members.  Your first class is free.
These classes are being taught by Danette Lamee, a registered Yoga teacher with over 2000 hours of training. She specializes in Vinyasa (flow) Yoga.
See short video by Danette on how to relieve stress: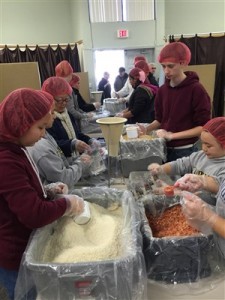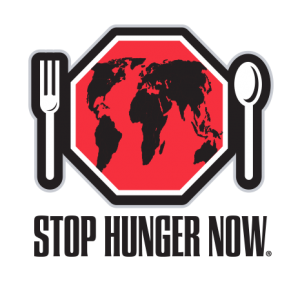 Eight congregations of the Fresno/Clovis area circuit came together on January 9 to start the New Year with a Stop Hunger Now meal packing event. Hosted at Memorial UMC. 20,304 meals were packed within two hours hosted at Memorial!
Special thanks to:
Memorial & Wesley who each paid for at least 5000 meals.
Grace that paid for more than 3000 meals.
UJCC and New Community each paid for more than 1000 meals.
St. Mark's and Fresno Christian Fellowship each paid for nearly 500 meals.
Fresno Korean paid for over 1,500.
With additional donations for groups (including the Boy Scouts) and individuals we raised $5888.16 for the Stop Hunger Now meals!!
Where do Stop Hunger Now meals go? Watch video how Stop Hunger Now helps in Haiti.  This is only one of many destinations.

At 10 am on Sunday, Sept 13, there will be A special service put on by the Mission Team in the Fellowship Hall.  (No services at 9:30 or 11 am)
They're off!  After a packing session, and sendoff "ceremony" on Friday evening (July 31). Memorial's mission team departed Saturday morning for Crownpoint New Mexico for work on an Indian reservation beginning Monday, Aug 3. Return date: Aug 9.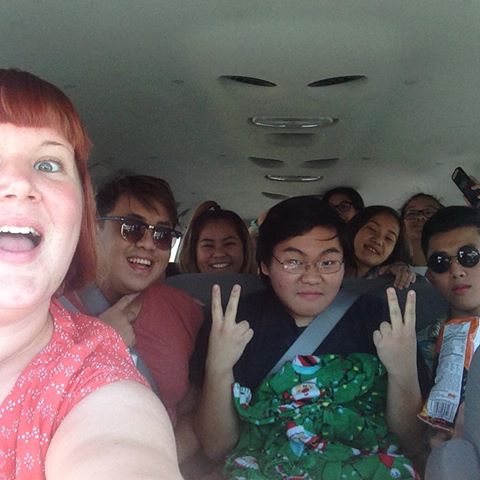 Escape to the tropics! The north lawn of Memorial will be transformed into a tropical atmosphere complete with a 

volcano

!  Enjoy a traditional luau meal, entertainment, and silent auction. You will be transported to a different land!
September 12, 5:30 pm to 7:30 pm
Proceeds from the luau go towards the youth mission trip and MUMC.
Make reservations here, or contact the church office.
Post expires at 6:30pm on Saturday September 12th, 2015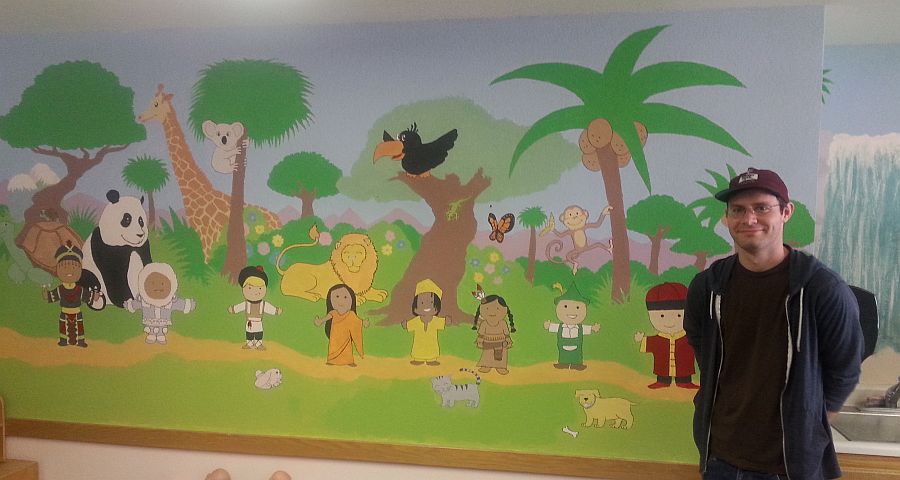 Artist Ian Goudelock's gift to Memorial's toddler Sunday school room dedicated today. (open this post for photo gallery)

We packed 121,000+ meals on October 20th just in time to be sent to the Philippines, probably through Divine guidance.  Below is a confirming letter from Christopher Romero of Stop Hunger Now:
"Subject: Your Meals Have Shipped to the Philippines!
Friends of Stop Hunger Now,
We are delighted to announce that the meals from your respective meal packaging events have been shipped in a container totaling 285,120 meals from our San Leandro, California warehouse.
Convoy of Hope, a 501(c)3 faith-based nonprofit, has served more than 55 million people throughout the world through international children's feeding initiatives, community outreaches, disaster response and partner resourcing. Through the cooperation of their local partners, Convoy of Hope is able to feed nearly forty-five thousand children a week in the Philippines and five thousand children every day. 
UPDATE: We have fully paid Stop Hunger Now for the 120,000 meals. Thank you for your donations!.  You may still donate to Stop Hunger now for their on-going efforts to relieve hunger around the world.  Mail checks to Memorial UMC, 1726 Pollasky, Clovis, CA 93612 or Donate NOW via credit card.
To read entire letter, open this post.
In honor of Memorial's 120th anniversary, the Clovis Museum at Pollasky Ave. and Fourth Street in Old Town Clovis has a display of photos and documents from our church's history.
The museum is open Tuesday – Saturday from 10 a.m. to 2 p.m.
Memorial UMC operates a non-profit Thrift Shop on its campus as a support for missions of the church. All items for sale are donated. The store is open on the first Friday of the month and the next day (Saturday). The Thrift Store  has a four-fold purpose:
Proceeds go to the missions of the United Methodist Church. (apportionment levied on all UMC churches for missions.)
The store provides low cost goods to people in need.
Some of the merchandise is provided to FIRM and Love INC.
The store provides and educational experience and growth for all of the workers involved with it.
Volunteers are needed for all aspects of the store operation.  If you would like to help, contact Gloria McClanahan or the church office.  Much Thrift Store preparation work is done every 2nd and 4th Tuesday mornings at 9:00 am.
A new "Totally Awesome All Generations"  group has been formed to take the place of the Parents Time Out group. There will be 2 events monthly:
First Friday Films – on the first Friday each month. Doors open at 6:30 pm to set up BYO comfy chairs and munchies to share. Movies start at 7 pm. Will use our mega cool popcorn machine each month (use it to promote the event at worship the Sunday before at all 3 services); Monthly movie focus: Family film, Factual, Fun, Faith, and occasional Flag, Fright.
Movies that have been chosen for the coming months:
June 7 – Madagascar 3 (family)
July 5 – Lincoln (factual flag)
August 2 – Faith like Potatoes
September 6 – The God's Must Be Crazy (fun)
October 4 – fright TBA (nothing gory)
(Memorial is licensed by CVLI for the movie night showings.)
Third Saturday monthly outing:
May 18 – Bike with Mike at 4 pm
June 15 – Shakespeare in the Park (Midsummer's night dream) meet to picnic
July 20 – sailing. (all dayish) will confirm w/folks who own boats!
August 17 – Hike
September 21 – Bravo Farms (between Selma & Kingsburg) meet @ MUMC @ 4:30 to carpool
October 19 – Homecoming celebration at Academy (all day)
November 16 – TBD
December 21 – possibly to go see Fresno State's Planetarium show