This Sunday, April 7th, the Parish Nurses will be assisting with the usual Sunday Night Dinner at 5 pm in Memorial's Social Hall.  After dinner, at 5:45, Kathy Durham will speak on Alzheimers.  What is it?  How do you prevent it?  
Sundays at 11 am
Andy Hansen-Smith is leading a new class which meets in a corner of the Social Hall right after our fellowship time.
The current study, developed by Adam Hamilton, senior pastor of Church of the Resurrection UMC in Leawood, Kansas, deals with faith and politics.
The next study is also by Hamilton, "Confronting the Controversies."
In mid-July the class will move into a study of the Lord's prayer, to coincide with a sermon series on that topic. This study will use a book of daily devotional written by Larry Patten, a UM clergy living in Fresno.
We are planning on live streaming of Sunday's services this Sunday so if you can't make it to church, drop in to http://mem-umc.org/live for the 9:30 and 11 am services.  Services will be streamed most Sundays. Tell a friend.
NEWS (posts) (click individual post title to view it)
Fun at Memorial UMC on Saturday, October 22 from 9 a.m. to 4 p.m. complete with games, food and hand-crafted items.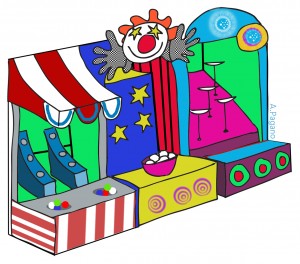 Booths will offer jewelry, hair pretties, baby blankets, candles, potted plants, a silent auction and much more. At one booth, fair trade coffee, chocolate, crafts and jewelry sales will help provide third world entrepreneurs a living wage. Enjoy popcorn, cotton candy, hot dogs and beverages throughout the day.
Carnival games, a bounce house and a cake walk will be fun for children and adults.
This spooktacular event will be followed by an elegant tri-tip dinner by Chef Matthew, from 4 p.m. to 6 p.m.  Tickets are $25 each. There will be opportunities to win tickets to the event during the carnival.
This is a community wide event. Everyone welcome.
Proceeds received by the church will go toward the worldwide ministries of the Methodist Church.
Vendors contact Memorial UMC 559-299-4615. VendorApplicationForm