Relieve stress, improve muscle tone and balance, meet new friends.
As a ministry to our members and our community, Memorial is hosting Yoga classes every Tuesday and Thursday mornings in the Fellowship Hall.   Bring your own mat.
9:00 am to 10:00 am:  Yoga classes for all levels.
10:30 am to 11:30 am:  Chair Yoga Click for a demo
Classes are open to the public as well as Memorial members.  Your first class is free.
These classes are being taught by Danette Lamee, a registered Yoga teacher with over 2000 hours of training. She specializes in Vinyasa (flow) Yoga.
See short video by Danette on how to relieve stress: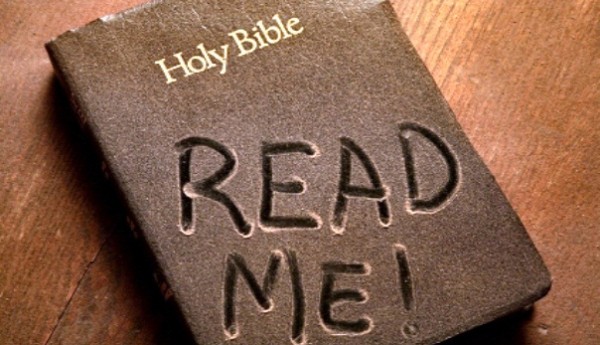 Beginning July 1, 2015, sermons and studies were structured to cover the entire New Testament in a Year (NTiaY).  Your assignment is to read the scriptures below.  As you read, set aside your understandings of stories of Jesus and try to receive this story as if it were the first time you heard about Jesus.
NTiaY Classes:
Sundays: 11:00 am, Lose Library.
Fridays for Youth & Young Adults: 7:00 pm in the Bungalow.
Scriptures: 
Listen to Sermons: http://www.mem-umc.org/sermons 

Memorial uses the New Revised Standard Version (NSRV) of the bible.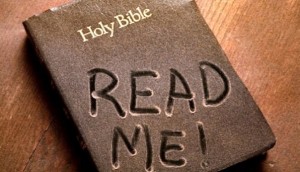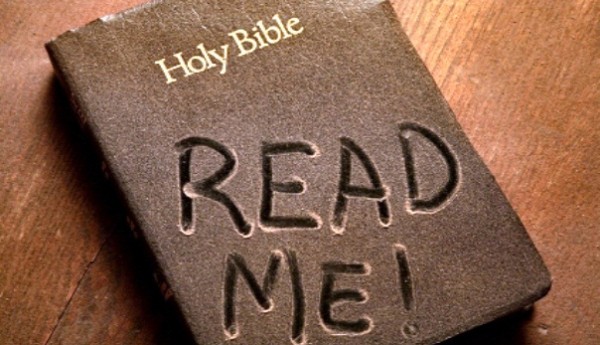 Beginning July 7th, Pastor Janette will start her year long sermon series that will cover all books of the Bible.  You can prepare for that by simply by reading the Bible.  You will be informed on what to read ahead of time and there will be Sunday school classes based on that Sunday's sermon.  The first class is Sunday, July 7 at 5:45 in the Social Hall. Wednesday classes may be held if there is a demand.
The series will skip around the Bible. The first sermon on July 7th, will be on Galatians 6:7-16, "New Creation is Everything"
Start your preparations by getting a Bible. We will use the New Revised Standard Version (NRSV), which is copyrighted and a little more expensive, but other version will be useful. You can get Bible software for your computer and smartphone and some of it is free. It will have multiple versions.  Search via Google, or search your smartphone store.  You might take a look at "YouVersion" bible.
Read more about  Choosing a Bible
Memorial UMC operates a non-profit Thrift Shop on its campus as a support for missions of the church. All items for sale are donated. The store is open on the first Friday of the month and the next day (Saturday). The Thrift Store  has a four-fold purpose:
Proceeds go to the missions of the United Methodist Church. (apportionment levied on all UMC churches for missions.)
The store provides low cost goods to people in need.
Some of the merchandise is provided to FIRM and Love INC.
The store provides and educational experience and growth for all of the workers involved with it.
Volunteers are needed for all aspects of the store operation.  If you would like to help, contact Gloria McClanahan or the church office.  Much Thrift Store preparation work is done every 2nd and 4th Tuesday mornings at 9:00 am.
Make it a routine Sunday evening event.  Dinner at 5 pm.  Classes for all ages start at 5:45  pm.   Youth Group meets at 5:45 pm. This program will last until February 10th.  Meet in the Social Hall.
Keep this on your schedule for next week too –  Super Bowl Sunday. Watch the Super Bowl, eat, socialize, AND attend classes.
Post expires at 7:00pm on Sunday January 27th, 2013
Sundays at 11 am
Andy Hansen-Smith is leading a new class which meets in a corner of the Social Hall right after our fellowship time.
The current study, developed by Adam Hamilton, senior pastor of Church of the Resurrection UMC in Leawood, Kansas, deals with faith and politics.
The next study is also by Hamilton, "Confronting the Controversies."
In mid-July the class will move into a study of the Lord's prayer, to coincide with a sermon series on that topic. This study will use a book of daily devotional written by Larry Patten, a UM clergy living in Fresno.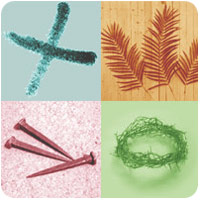 GOD'S PLAN FOR THE PEOPLE OF MUMC
Join Pastor Janette for a Lenten study on Tuesdays beginning Feb 28 thru April 3rd. Enjoy a soup supper at 6pm each week, and class starting at 6:30. at MUMC. To sign up, call or e-mail the office: http://www.mem-umc.org/mem-umc/contact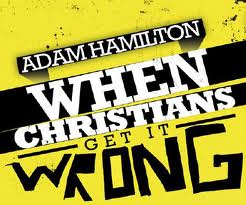 "When Christians Get it Wrong"', a book by Adam Hamilton at 11 am.  Class is being led by Andy Hansen-Smith at 11 am Sunday.
Sunday Oct. 2 is the first day of Sunday School, and we are looking forward to a year full of new things to learn!  Sunday School is provided for all ages at 11:00 each Sunday morning.  An Adult Class is also offered at this hour, starting with a reading and discussion of Adam Hamilton's book, "When Christians Get it Wrong," an approach to perceptions of Christian hypocrisy and legalism that is sure to generate some great conversation.   See you in Sunday School!