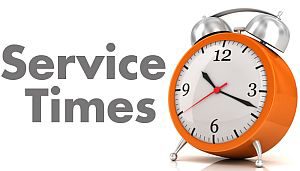 New worship times for the coming months.  All in the Sanctuary.
8:45-9:45 Imagine!
10-11 Hmong language
11:15-12:15 Traditional English
10-11 Sunday School for ALL ages (in English) in various rooms around the campus
Hmong Language adult Sunday School 11:15-12:15 in room 2
Fellowship Time:
Beverage cart in the Narthex 8:30-9:45 (mostly self serve)
Full fellowship time will run continuously in the Fellowship Hall beginning at 9:45 until after the ELM traditional service is done visiting (roughly 12:30-12:45).
Celebration of Ministries will be a combined worship service of the Imagine!, Traditional, and the Hmong language services beginning at 10:30 am . There will be no services beginning at 9:30 or 11:00 am Sunday.
Also, we will have the "Charge Conference" packets available for people to take home to read.  The All Church Conference, for the purpose of electing leadership, reviewing membership, and setting the pastors' compensation packages will be on Monday, September 19 at 6 pm in the Sanctuary.  Rev. Vickie Healy will preside.