Learn new artistic skills or improve your artistic skills.
A new Art Class is beginning at Memorial on January 6th, at 6 pm, instructed by Roberto Carlos. Meet in the Library.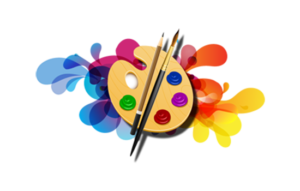 "Drop ins" are welcome, so you can come the weeks that fit your schedule. The supplies are provided, and each participant is asked to drop $2 in the "replenishing can" each week they are present. The class is recommended for people in junior high and older, though some who are younger than that may also enjoy this opportunity. It is a no-stress way to unwind at the end of a work-week! Invite your family, friends and neighbors to join you in developing visual artistic expression – it will be fun for all who gather!
Hmong Christian lub tsev txias thiab qhia txoj hmoo zoo los ntawm Grace and Memorial United Methodist Churches
After many months of planning, Memorial's Hmong Christian Funeral Ministry is ready. The cost of Hmong funerals are expensive. Memorial and Grace United Methodist Churches are combining resources to provide a location for Christian services and dining facilities at a reduced cost for the grieving families.
Click here to See the Hmong Christian Funeral Ministry page.
Keep up on the progress in Haiti
Visit James Lazarre's Leaders of Change website:
Prepare for this Sunday's sermon on forgiving trespasses as part of the Lord's Prayer sermon series by listening to the previous sermons on the Lord's Prayer on www.sermon.net/memumc.  The series starts with "You Can Pray Very Simple" by Vickie Healy.
Internet issues fixed. Both IMAGINE! and Traditional services were successfully streamed live Sunday, and recorded. See at http://www.mem-umc.org/live
A dramatic, beautiful and moving ending song for the February 5th Imagine Service. Watch and listen:
For best musical experience use, good speakers, ear buds or headphones.
(Memorial's streaming music is licensed by CCS WorshipCast.)
NEWS (posts) (click individual post title to view it)