Fun at Memorial UMC on Saturday, October 22 from 9 a.m. to 4 p.m. complete with games, food and hand-crafted items.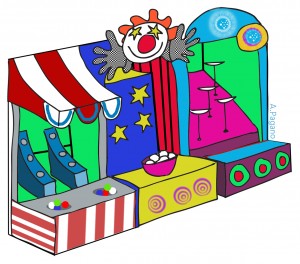 Booths will offer jewelry, hair pretties, baby blankets, candles, potted plants, a silent auction and much more. At one booth, fair trade coffee, chocolate, crafts and jewelry sales will help provide third world entrepreneurs a living wage. Enjoy popcorn, cotton candy, hot dogs and beverages throughout the day.
Carnival games, a bounce house and a cake walk will be fun for children and adults.
This spooktacular event will be followed by an elegant tri-tip dinner by Chef Matthew, from 4 p.m. to 6 p.m.  Tickets are $25 each. There will be opportunities to win tickets to the event during the carnival.
This is a community wide event. Everyone welcome.
Proceeds received by the church will go toward the worldwide ministries of the Methodist Church.
Vendors contact Memorial UMC 559-299-4615. VendorApplicationForm
Check out the latest edition of our newsletter – the Good News!
The Sixth Annual National Day of Prayer will be celebrated locally by The Interfaith Alliance of Central California on Thursday, May 5, 2011 7:00 p.m. at the Sikh Center of the Pacific Coast 2211 Highland Ave. Selma, CA 9366 (Exit 43 to Corcoran)
The celebration will include calls for prayer from a variety of different faith traditions, and small group prayers. All participants are encouraged to wear their traditional garb as well.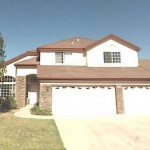 Click HERE to visit the new parsonage right now!
The parsonage purchase was approved at the Wednesday, May 4th charge conference.  Only a couple more steps to go.
Welcome to the new News feed at Memorial!  We hope to be posting articles here about upcoming events, and time-sensitive, but relevant information for our members and friends.  Let us know what you think!