Help Wanted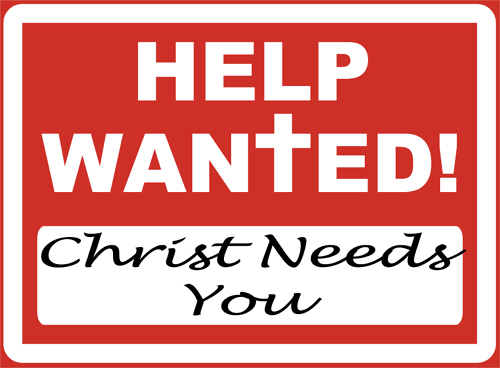 Paid Positions:
Pianist. Memorial United Methodist Church of Clovis California, is looking for a part-time pianist to accompany the Chancel Choir. Candidates may send a resume to Memorial UMC, 1726 Pollasky Avenue, Clovis CA 93612 or email it to MemUMC@mem-umc.org.
The Pianist reports to and is supervised by the Choir Director, in coordination with the Senior Pastor and worship team.
This is a part time position that averages 4 hours per week. Required hours of work are for preparation and performing one Sunday worship service (which start at 11:15 am) through conclusion; choir practice on Thursday evening, and other special worship services that involve organ or piano music. Salary range is $17 to $25 per hour, depending upon experience. This job will start in late August.
Duties
The Pianist is responsible for:
– providing accompaniment for the choir at the Thursday evening rehearsals
– providing accompaniment for the choir during the Sunday morning worship service
– providing accompaniment for special music selections from time to time.
Qualifications
– Education and experience in both accompaniment and solo music on the piano
– Must be able to play both traditional hymns and contemporary music
– Must be able to adequately learn and play music on three days' notice
– Emotional maturity and professional behavior
– Ability to work independently and to accept direction and supervision from the Choir Director and Pastor
Child Care Workers:
Assist with child care during Sunday services. Contact Dorie Osbeck or the church office.
For more info, call the church office, 559-299-4516 or email the church office.
Volunteers:
Much of the work at Memorial is done by volunteers. Their work is an important ministry to spread the love of God to everyone, even though that is sometimes done indirectly. Volunteers instead of paid staff frees monetary resources for community and world missions of the church. It is Memorial's policy to be constantly mentoring people (apprentice, interns) to replace the current volunteer.
Often a secondary mission of the church is to help you in your personal. Since our policy is to always mentor people for new positions, that will be on the job training. If you have career aspirations, consider volunteering for your own education as well as knowing that you will be helping the church perform its missions.
Below is a list of volunteer positions needed.
Training will be provided. Contact the church office.
Technical Services
Sound system. Help to set up microphones for each service or event. Operating the sound console does not have to be included in this task. Requires arriving at the church about 45 to 60 minutes before the service or event. Technical oriented people and musicians are well suited to this ministry.
Sound System operator: Operate the sound system during services and other events. It is helpful and even a requirement to also have experience in setting up the system as explained above. Much training can be provided. A year of serving in this ministry will give you good A/V skills. Technical oriented people and musicians are well suited to this ministry.
CD organization: We record services every Sunday. We need somebody to identify and label the CD's with 1) the Sermon Title 2) the songs sung at the service and 3) anything special about the service. Also to maintain some order to the CD stack on the table.
Video presentation design for every Sunday's service. Good basic computer skills is extremely helpful. You will be trained in using our presentation software.
Office computer systems support. A good knowledge of computers, networks, and server systems, is desirable. Some enterprise (corporate) computing experience (Windows servers, Active Directory, AD Policies and networking) would be extremely helpful. Much one on one training will be provided. A good learning opportunity. If you have aspirations of a career in computer systems support for companies, this would be a good place to start, even if you don't have the desired experience. A volunteer position.
Finance
Memorial has a well tuned finance system using Power Church software. Help is always needed for different areas of finance: Contribution entry, Contribution management, Payroll, Accounts payable, and accounting procedures. Knowledge of basic accounting procedures is extremely helpful. Mentoring is required.
Web Services
If you would like to help keep information on our web page up to date on a regular basis, let the office or the webmaster@mem-umc.org know. We need help.
Custodian
Someone close to open the church for scheduled events and lock up afterwards. Not all scheduled events would require this. There could be last minute calls to open the church. Not for cleaning work. Living close to the church would help.
Music
Contemporary Christian musicians are welcome. In particular, drums, bass, and/or electric guitar. This would be a good opportunity for that extra practice, and some exposure. Rehearsals are Fridays at 5:30 pm. Contact Sara via our contact page. Also see BandMix.com
Other volunteer postions: 2016 lay leadership

Last updated: April 5, 2017 at 13:46 pm