Live Nativity
Experience the true meaning of Christmas at Memorial's Live Nativity.  See the latest info in the NEWS menu.
Let us take you back 0ver 2000 years on a leisurely 20 minute walk, outside and inside, to experience the scenes and  stories leading to the birth of Jesus . Enjoy singing, music, lights,  snacks and lots of friendly people.

The Centurion will greet you as you approach from the west parking lot (off of Scott Ave) to prepare you for your journey. Shepherds will then lead you and your group to the scenes where you will experience the anticipation of the birth of Jesus and then finally to the manger and baby Jesus.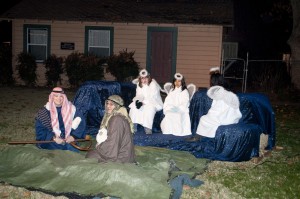 After your journey, you will have the opportunity to snack, relax, visit and enjoy the season.  
This is an annual event and open to the public. It's free. No donation required or expected.  Any rain will only add to the "atmosphere" of the event. There will be lots of covered areas and areas of warmth. Wheelchair accessible.

1726 Pollasky Ave, Clovis
Click to see Photos of the 2011 Live Nativity:

Click to see Memorial's float in Fresno's 2012 Christmas Parade.
Live Nativity Poster (PDF to print and distribute)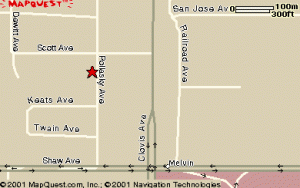 Check this page later for more details

.