The United Methodist Churches of the Central Valley present a celebration of the gifts and harmony that rise from our multicultural blend. 
Hosted at Memorial UMC in Clovis 
October 3, 2015 10 a.m. – 3 p.m.
This is a public, community event. Bring the family. Bring a friend.
Post expires at 4:00pm on Saturday October 3rd, 2015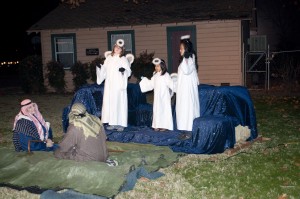 You will be magically taken back 2014 years at Memorial on Saturday and Sunday, December 13 and 14 between 6 and 8 pm as Memorial United Methodist presents its sixth annual Christmas Card to the Community featuring six inspiring scenes narrated by Newell Knudson, live performers and music.
The 20-minute walk with a shepherd guide takes the path back to Bethlehem to celebrate the true meaning of Christ's birth.  Bring your kids and grandkids to share in this homegrown celebration of Christmas and join in singing Christmas carols and warm up with hot beverages and snacks.
It's all free and runs two nights Saturday, Dec. 13th, and Sunday, Dec 14th, from 6-8 pm – rain or shine.  Parking is in the lot entered from Scott Avenue.  As you approach from the west parking lot (off of Scott Ave.), the Centurion will greet you to get you started on a wonderful journey through time
Watch Memorial's float in both the 2013 Fresno Christmas Parade
See Photos of the 2011 Live Nativity
Live Nativity handout 2013 (PDF file for print and distribution)
Watch this post for updates.
Post expires at 8:00pm on Saturday December 14th, 2013
October 20, 2013
This was a huge community event organized by Memorial and Stop Hunger Now.  121,422 meals were packed.  Each meal bag serves 6 meals and costs us 25 cents per meal – $30,000. We had no idea, at the time,  that our packaged meals would be desperately needed in the Philippines. Donations are still being accepted. ALL donations will go to the food purchase. Memorial keeps none of it.
Click here to open YouTube for the video.
Update, January 2014:  Thank you! Your donations have paid for the food purchase in full!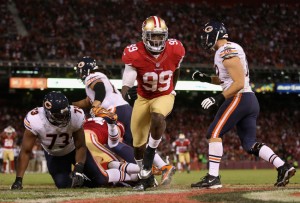 February 3rd.  Gather on the lawn about 2 pm to play a little football, then into the Social Hall when kickoff is about to happen.  Bring snacks to share – make them appropriately "themed" for the day or the teams playing. You can bring comfortable chairs to sit on to watch the game.  If you don't like to watch football,  come anyway and bring games, video games, puzzles, or just enjoy being with your fellow Christians.  Bring guests.
SPECIAL FOR THIS YEAR!!!: the Superbowl party will overlap our Christian Ed hour. Food will be happening throughout the day (rather than just at 5 pm.) Sunday School classes will start when halftime starts – so the timing is more fluid on this day.
Post expires at 7:09pm on Sunday February 3rd, 2013